Staunton Hill Review
If you are among those horror genre enthusiasts, the name George Romero should ring a bell. Cameron Romero, on the other hand, does not have to be familiar at all. Cameron, actually, is the son of more popular horror director George, and he is not particularly good at following the father´s footsteps when it comes to anticipation building.
Released on October 6, 2009, "Staunton Hill" is one of those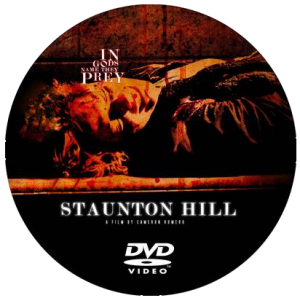 movies you would rather skip than waste one hour and thirty minutes of your life watching it. However, if you are ok with this kind of horrors which you rather watch because they are not too scary, and funny in a way, you should watch it. That is the kind of entertainment it guarantees. The movie features a story which takes place in 1969. If you are not particularly bothered with the facts, you will be comfortable to follow a group of hippies who look nothing like hippies.Their adventures begin somewhere in rural Virginia where this group of hitchhikers meets a nice guy who offers to give them a ride with his truck. This storyline seems familiar to you? It is exactly how "Texas Chainsaw Massacre" begins, however, don´t be fooled, this is a slightly worse version. Nevertheless, the ride is very short, the truck brakes down and they are forced to stay on some deserted barn. It is a poorly staged event because the group does not notice surrounding buildings on the farm nor the parked truck.
After the misunderstanding in the early morning, the family invites them for a freshly killed and prepared breakfast. The members of the families are mother and son, both disfigured characters, with some mental issues, and grandmother in a homemade motorized wheelchair. The latter character offers even funny experience in this comically scary storyline. After the breakfast, a group tries to repair the truck and run off with it. Characters are aware of some trouble. Apparently, this family, like all other families in rural areas of the United States are killing strange-looking newcomers for some reason. Soon the group will experience the evil actions of the family.
However, there is no anticipation and suspense; the movie is mostly boring and it seems like it lasts three times longer than it does. The depiction of torture and death is rather comical since you would expect that people are going through the great amount of pain.
It should be noted that if this movie has anything positive about it than it is the performance of Kathy Lamkin who appears in "Texas Chainsaw Massacre" and "No Country for Old Men." Her way to portrait homicidal matriarch is able to give chills. Unfortunately, the poorly scripted lines, awful storyline, and the bad acting of other characters ruined even this great performance.
Bottom line, if you are not really into horrors, you may consider this movie to be even funny if you are this is the kind of movie you should avoid because it is not going to provide you with the suspense or catharsis.
---
News Section
9/12 Staunton Hill on DVD
Anchor Bay Entertainment has acquired rights to release Staunton Hill on DVD in the US, UK, and Australia.
8/15 Represent the film
Strategic Film Partners will represent the film at this year's Toronto International Film Festival, MIPCOM, and AFM.
8/24 Thank Rue Morgue
We would like to thank Rue Morgue for featuring Staunton Hill in this month's issue, pick up your copy today!
6/11 Award winning
Award winning composer JESPER KYD has signed on to provide the musical score for the film. Jesper is recognized for his work on such video game windfalls as the "Hitman" series, "Kane & Lynch" and "Assassin's Creed." Learn more about him at www.jesperkyd.com
---
Before you catch My Bloody Valentine this Valentine's Day, check out some horror movies that will both warm your heart and chill your bones. We have collected some of the best movies to choose from:
1. 'My Bloody Valentine' (1981)
2. 'My Bloody Valentine 3D' (2009)
3. Valentine (2001)
4 Lovers Lane
Also, here's the lovely Valentine's Day celebration style theme ideas! We would like to help you find the perfect Valentine Gifts for Her.